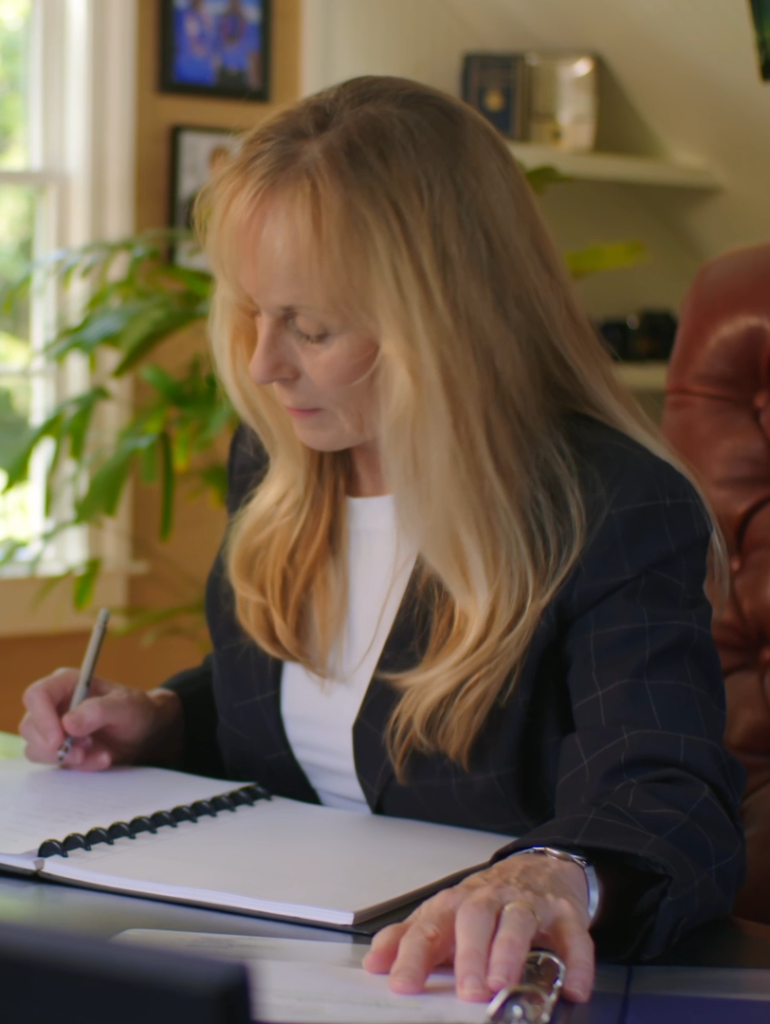 ABOUT CHRISTINE
Christine's love for Mendham began in fall of 1965 when her family moved to the beautiful and historic Borough. One of seven children, Christine attended local schools and is a graduate of West Morris Mendham High School. Christine and her husband Michael are the proud parents of two daughters who attended Hilltop Elementary School, Mountain View Middle School, and West Morris Mendham High School.
Immediately after graduating high school, Christine launched her first career by following her passion for the culinary arts.  After many years of working in the food industry, beginning in middle school, she graduated from the Culinary Institute of America, the nation's leading academic institution for the culinary arts. Christine's first career as a chef gave her the opportunity to travel and work in many states throughout the county while honing her cooking skills as a member of the United Food and Commercial Workers Union. To the delight of her friends and family, she continues to practice her art at home.
Earlier in her career Christine was a Director of Operations, leading teams of operational and logistical professionals in the planning and execution of a wide variety of events and campaigns including national political and association conventions, presidential campaigns, and the Ronald Reagan Presidential Library opening, to name just a few.
Mayor Serrano Glassner has a distinguished record of public service. She was appointed by the President of the United States to serve as the Regional Advocate for the U.S. Small Business Administration (SBA) Office of Advocacy, a post she held for over three years. She led SBA Region II programs that included the improvement of regulatory conditions with state and local governments and advocating on behalf of small businesses across the Region, which includes New Jersey, New York, Puerto Rico, and the U.S. Virgin Islands. Prior to that post, Serrano Glassner served for over seven years as the Senior Vice President for Special Projects at the Empire State Development Corporation (ESDC), a division of the New York state government. The ESDC has the distinction of being one of the largest and most powerful economic development agencies in the country.
Christine Serrano Glassner now proudly serves as the first woman elected Mayor of the Borough of Mendham, New Jersey. Christine was elected to a four-year term as Mayor in 2018 and was re-elected to a second four-year term in 2022 by historic margins. She was first elected to office as a member of the Mendham Borough Town Council in November 2016, and she Chaired the Personnel Committee. She was also a member of the Finance Committee and Public Safety Committee. In 2017, she started the first ever Mayor's Ad Hoc Local Economic Development Committee, a committee that has worked closely with the Mendham Business Association by helping to support the promotion of local small businesses. In the past she has supported her community by serving on the Borough's Board of Adjustments and Recreation Committees.